EXO members' new dramas & movies in 2021
Members of the popular South Korean boy band EXO are known not only as excellent singers, but also as talented actors. The following premieres with Sehun, Chanyeol, Do Kyung Soo are expected in 2021.
 Oh Se Hun
The group's maknae, who played Kang Hyuk in Dokgo Rewind (2018), was chosen to play the Archery Master pirate Han Goon in the action adventure Pirates 2. Filming has been taking place since summer 2020.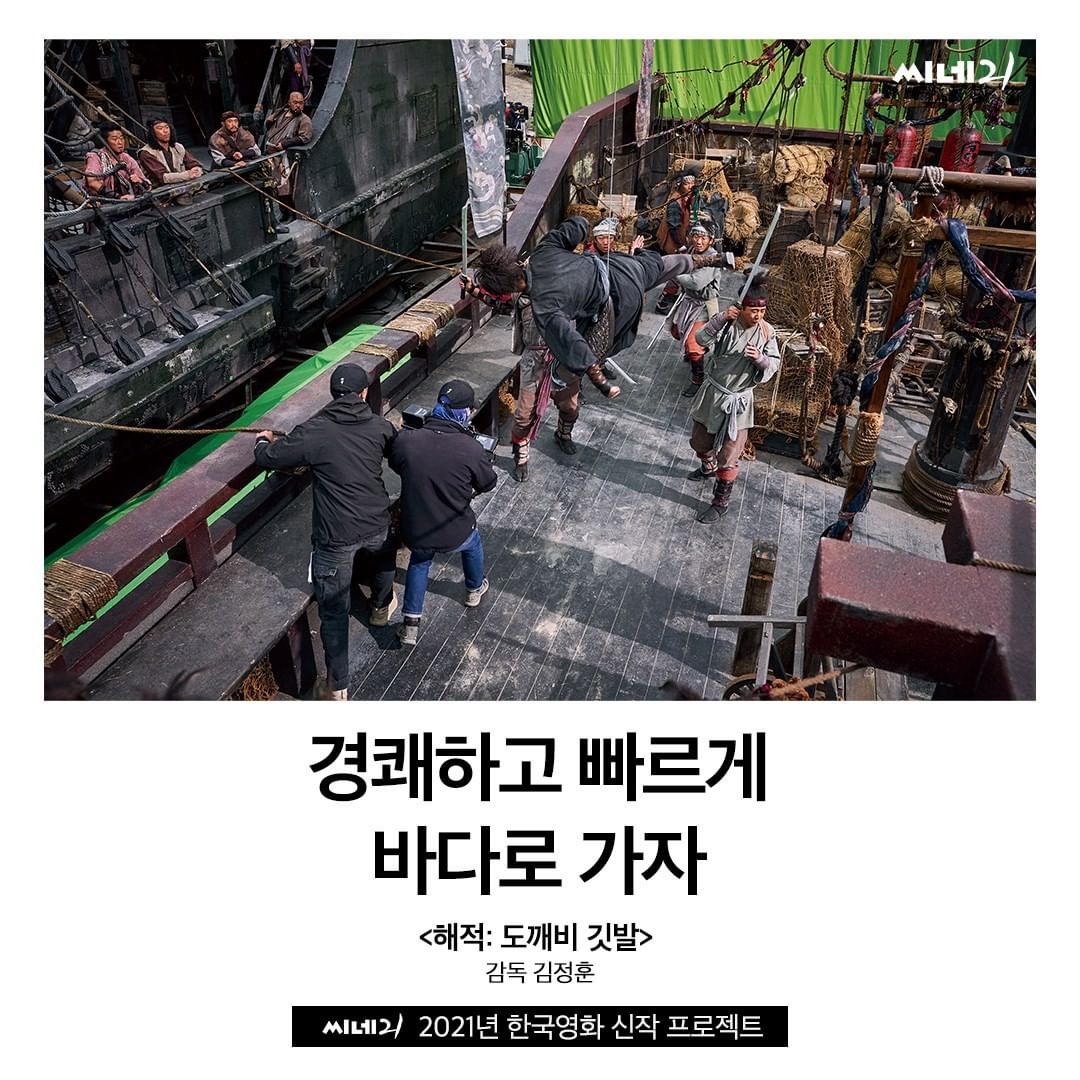 In 2016, Sehun starred in two Chinese projects: Dear Archimedes and Cat Man. The release date of "Cat Man" has been postponed several times, and on March 14, 2021, the film will finally be screened.
Sehun as a charming half-human, half-cat. The five-year wait is over!
Park Chan Yeol
Park Chan Yeol will soon appear on the big screens for the first time starring in the musical film "The Box". His hero is street musician Zhi Hong.
Director and screenwriter of the film, director Yang Jung Woon was the executive producer of the Opening and Closing Ceremonies of the 2018 Winter Olympics.
In the first teaser, Chanyeol sings "Bad Guy" by Billie Eilish.
https://youtu.be/EkMuM0OVklk
On March 18, 2021, Chanyeol will attend a press conference ahead of the film's premiere and will appear at a public event for the first time in 5 months.
The film will premiere on March 24, 2021.
On March 29, 2021, Chanyeol will be drafted for military service. SM Entertainment confirmed the news on February 26. The location and time of his call were not disclosed. Chanyeol will be the fifth EXO member to enlist in the army, after Xiumin (05/07/2019 – 12/06/2020) and DO (01.07.2019 – 25.01.2021), as well as Suho and Chena , currently in service.
Xiuminili Kim Min Suk, who was dismissed in December 2020, has become the cover model for the January issue of fashion magazine Allure Korea.
He recorded OST "To my one and only you" for the drama "Queen Chorin". I'm hoping for his return to the TV screens, because he has such an acting talent!
Do Kyung Soo
Do Kyung Soo is well known for many roles in films and dramas which have won him numerous awards.
Since 2014, when he won the awards for Best Young Actor and Best New Actor for his role as Han Kang Woo, whom only the protagonist sees in the drama "It's okay, It's Love", he has appeared regularly on large and small screens. Looking forward to Do Kyung Soo in two films in 2021!
Last October, news broke that Do Kyung Soo had accepted an offer to star in the sci-fi movie Moon with veteran actors Seol Kyung Goo and Kim Hee Ae.
The director of the film, Kim Young Hwa, is the director and screenwriter of the blockbusters Alone with the Gods: Two Worlds (2017) and Alone with the Gods: 49 Days (2018), in which Do Kyung Soo played Private Won Dong Young. The third part of the film is also planned
Do Kyung Soo has also confirmed his participation in the musical "Secret", the eponymous remake of the 2008 Taiwanese film. He will play a prodigy who meets a girl at his new school who plays a mysterious melody in an old rehearsal room (performed by Jay Chou).
Are you an EXO fan? Let me remind you that the group was formed in 2011 and debuted on April 8, 2012 with the single "Mama". So their 10th anniversary is coming soon !!!
Which drama or movie of EXO member will you watch?